Teachman sets New Personal Record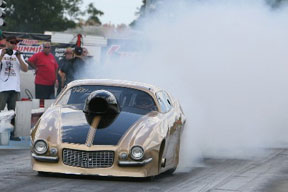 Congrats to Jim & Brian Teachman who ran a new personal best: 3.98 @ 184.65mph. The new best was set at the EOPM Race at Virginia Motor Sports Park on Saturday, September 1st.
Jim is running a VA Speed built 70.5 Promod Camaro and utilizing a VSRC Promod Powerglide.